Drums :

Bens drumset was a SONOR in standard configuration kick, snare, hi-hat, floor- tom, high-tom and cymbals.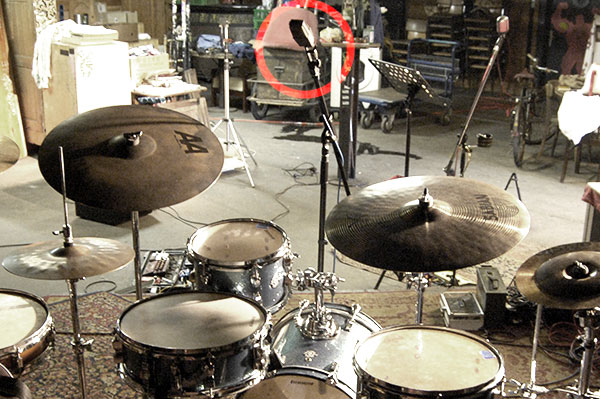 Bens little playground:

Ben also used several noise- (and more) producing effect-units and some keybord stuff...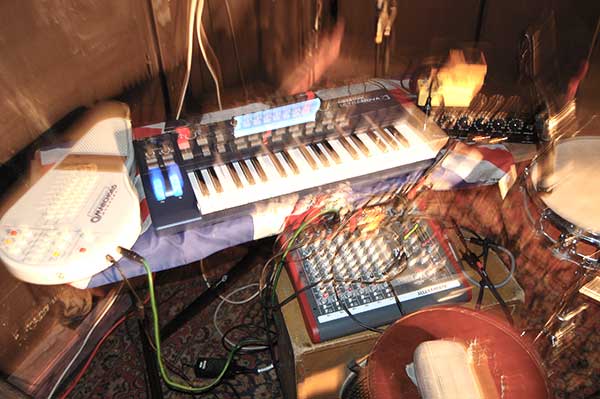 The keyboard and special FX stuff was recorded mono via di-box.

To record the drumset i only used 2 microphones: An AKG 414-BULS as Overhead, deliberately placed about 90 centimeters obove the set, directed onto the snare in cardioid configuration. For the kick i used a vintage AKG D-12 in front of the (closed) kick.